April 26,2023
5 Most Common Bathroom Replacements
A constantly dripping bathroom is not uncommon, but it is never a good sign and prompts an immediate inspection. Whether moving into a new home or having an older bathroom, frequent checkups by a licensed plumber can help prevent costly damages and replacements. If you suspect a problem in your bathroom, you may need one or more of these replacements. Mr. Rooter Plumbing of Youngstown can help you pinpoint the issue and other underlying problems with your plumbing, preventing further damage and recurrence. Here are five common bathroom replacements homeowners should know.
Faucets
The kitchen and the bathroom are the rooms with the most faucets in many homes. The number of faucets in your bathroom plumbing depends on the number of sinks and whether they are single or double-handle faucets. If they are separate, it means more faucets and an even higher chance of replacing them if they are outdated or damaged. Telltale signs you need to call a plumber for a faucet replacement include leaks, frequent repairs, and poor water pressure.
Bathtubs
A well-maintained bathtub can last for decades without showing signs of damage or wear. However, there are factors to consider, like the age of the bathtub and maintenance. If you notice puddles on the floor or leaking, it may be time to replace your tub. Other signs of deterioration that may prompt a replacement include staining on the bathtub surface. A competent plumber can determine the severity of the problem and recommend an effective solution that will enhance the performance of your bathroom plumbing.
Shower Valves
Shower valves control the rate of water flow and temperature in the shower. These valves are essential for proper functioning and are installed inside the walls. There are several signs you need to replace a shower valve, including a frequently dripping shower, weird noises inside the shower wall, water temperature or pressure changes, and a malfunctioned shower handle. These are common telltale signs you need a new shower valve before the damage becomes more pronounced.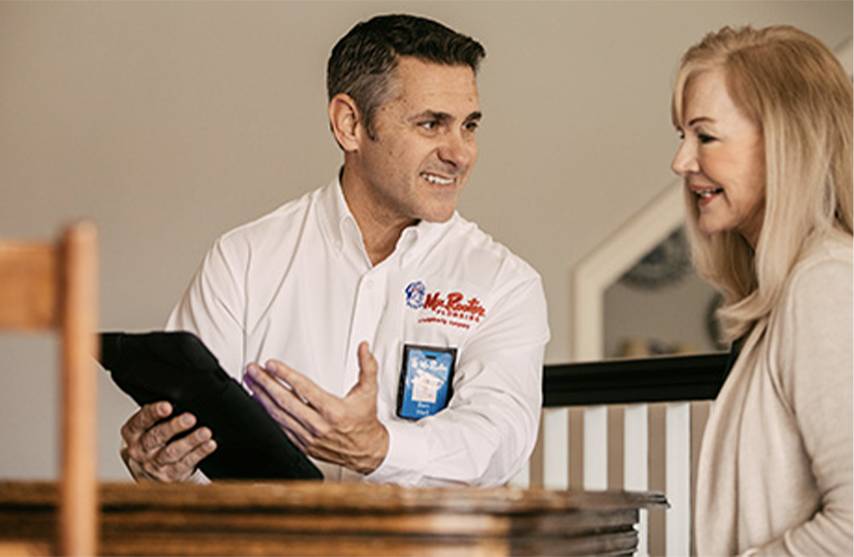 Shower Pans
While some showers have shower pans and others don't, some combine a shower and tub, allowing you to stand in the tub while taking a shower. Some showers have tile floors or a pan that makes up the floor. If the shower pan cracks, you must replace it quickly before water infiltrates underneath, causing irreversible damage and mold. Other signs to consider replacing your shower pan include leaks, instability, discoloration, and age.
Toilets
The toilet is considered the most used and essential aspect of every bathroom. If the toilet isn't functioning as expected, this is a significant cause for concern, especially if you live in a one-bathroom home. Although most toilet-related issues are easy to fix, you risk further damage or failing to notice more severe underlying problems without the proper knowledge and expertise. Even if your toilet is running efficiently, there comes a time when replacement is crucial. Whether it's a chipped, stained, or old toilet, a plumber can handle the installation to ensure everything is in tip-top shape.
If you are experiencing issues with your bathroom plumbing, contact us at Mr. Rooter Plumbing of Youngstown. Please schedule a consultation with our experts to enjoy unmatched plumbing services at competitive rates.