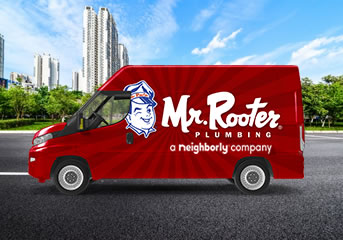 Commercial Plumbing Service in Youngstown, OH
Hiring commercial plumber? Here are some questions you should ask
Commercial plumbing service is way different from the residential ones. For business owners, every aspect of the organization needs to operate in a proper fashion which includes the drainage system as well. Hiring the services of commercial plumbing repair by Mr. Rooter Plumbing can help take care of any major or minor nuisance affecting your drainage system in the office building. Failure to maintain a great drainage system can bring a halt to the entire functioning of your business. 
If you are a business owner in Youngstown, Austintown, Boardman, Poland, Howland Corners, Niles, Champion, East Liverpool, Warren, Girard, New Castle, Hermitage, Ellwood City, Struthers, Cortland, OH, getting a well-trained plumber from Mr. Rooter Plumbing services can help you deal with any drainage emergencies efficiently without affecting your business in any manner. 
Commercial Plumbers in Youngstown, OH
Things you need to ask your commercial plumbing service provider
Is Mr. Rooter Plumbing a certified and insured company?
Plumbing services provided by the certified company with well trained commercial plumbers come with a set of codes and ethics as well as the required experience to handle major drainage issues. Commercial plumbing repair in Youngstown should involve experience from every business sector which includes healthcare, restaurants, manufacturing plant, and many others. Being aware of the needs and requirements of each service sector helps the plumber properly assess the issues. 
Check whether the service provider charges per hour or flat rate.
The charges for commercial plumbing repair in Youngstown by Mr. Rooter Plumbing can vary as per the requirement. Some service providers charge for every hour while some charge a flat rate for the type of service required regardless of the time it needs to be fixed. Check whether your office or warehouse requires a flat rate service by a commercial plumber in Youngstown or per hour service. Asses the services required with regards to the budget you hold. 
Does the service provider charge for damage assessment?
Commercial plumbing services do not charge for assessment or inspection of the damage to your drainage system. However, many local plumbers might charge a hefty sum just for the assessment. Make sure you clarify this with the service provider to ensure that you do not hold a hefty bill in your hand. 
What is the experience held by the company?
If you have been searching for a commercial plumbing service in Youngstown, make sure you pick the right plumber for the job by proper research. Check the years of service provided by the company to ensure that they know the right set of tools to solve any issue. Use the internet platform to search with the keyword "plumbers near me" to find the best service provider in your area that holds years of experience in the field to fix your problem without causing any additional issues to the entire drainage system of your company.
Additionally, you can look for warranties provided by the service provider that guarantees the work done by them for a certain period. This ensures that you need not worry about the drainage system for a long time.