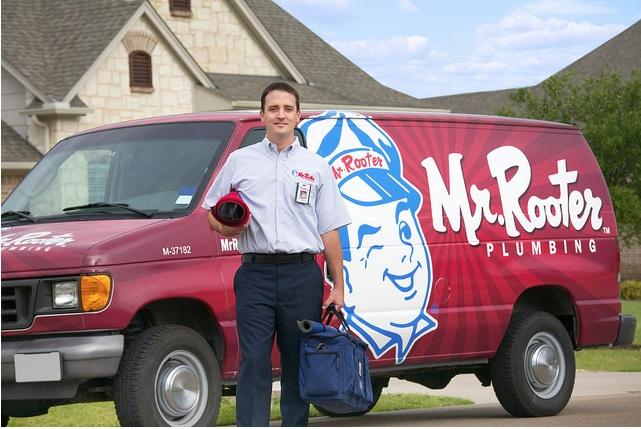 Drain Cleaning in Youngstown, OH
Clogged Drain? We can help with that. Call us now for any type of drain cleaning in Youngstown from normal stoppages to serious clogged drain blockages. Mr. Rooter Plumbing of Youngstown has hydro-jetters and trained plumbers for those stubborn clogged drain issues when a normal cable can't do it. We offer expert drain cleaning, drain line repair and replacement in Youngstown, Austintown, Boardman, Howland Corners, Niles, Champion, East Liverpool, Warren, Girard, New Castle, Hermitage, Ellwood City, Struthers, Cortland, OH.  A hydro-jetter uses high-pressured water to remove clogged debris from drain lines in your property. Cleaning the drain lines with hydrojetters can greatly improve the condition of your home's or commercial property's drain line system. Our trained and expert plumbers in Youngstown will provide fast and reliable clogged drain cleaning service for your home or building. Give us a call now to schedule hdyro-jetting drain cleaning in your area.
Dealing with clogged drainage system
The thing you would hate to hear after a long day at work is the statement that says "The water has clogged." Finding your house covered with wet, slimy particles that come with an awful smell isn't something you have been looking forward to. Drain cleaning by Mr. Rooter Plumbing at Poland is just another part of the indoor plumbing system. A clogged drain can be a major issue, but it can be treated with the help of drain cleaning in Youngstown. 
Drain Line Replacement in Youngstown, OH
What causes clogs in the drainage system?
A maximum faction of drain clogs in the bathroom arise from the skin flakes, dirt, hair binds or soap scums getting clogged alongside the drainage pipes. Getting the help of a specialist for drain repair in Youngstown can help with mending the required areas under the guidance of Mr. Rooter Plumbing. Use of a good plunger by the drain repair specialist can help extract the things lodged inside the pipeline and restore the flow of water. 
Flushing down stuff down into the drain does not get rid of your troubles. Small items flushed down the toilet could eventually lead to your drainage system getting clogged. If you require a drain line replacement in Youngstown, OH, make sure you hire the services provided by Mr. Rooter Plumbing.
Avoid flushing products such as cotton swabs, dental floss, diaper wipes, and products for feminine hygiene. This can halt the flow of water entirely in your drains and require a drain line replacement by Mr. Rooter Plumbing. 
Clogging in kitchen sink occurs due to build up of oil cake or cooking grease in the pipe walls. With the help of a well-trained plumber at Mr. Rooter Plumbing, you can determine the intensity of build up. For light build up, running down hot water with little detergent can cut the deal. However, heavy build-up requires the use of hydro jetting drain cleaning to use pressure to remove the oil sticking to the walls.
Improper venting could lead to clogging of a drainage pipe. Say, for example, you are holding a straw. Put the same into the water and cover the open end with your fingers. When you pull the straw out of the water, the water stuck in the pipe doesn't fall. This is because there isn't proper air flow to create pressure and force the water out. The same rule applies to drainage system as well. If your drainage system has something clogged inside it, the flow of water is stopped which can only be solved by an experienced plumber who knows the use of hydro-jetting. 
Drain Repair in Youngstown, OH
What can you do to avoid minor inconveniences?
You can use objects such as a hanger with a bent wire, vinegar-soda solution, dry & wet vacuuming, hot water cleaning, Caustic soda, plungers, hair strainer placed in the holes might come handy when trying to reduce small damages that can lead to major issues.