September 26,2022
Are Flushable Wipes Bad for My Plumbing?
Businesses make a lot of money by using words, well, loosely. One example of this is when manufacturers of wet wipes advertise their product as "flushable." Many homeowners and business owners quickly find out that "flushable" does not mean "flushable without problems." After all, your child has probably found out that even toys are "flushable." Long story short: flushable wet wipes can damage your plumbing. We'll get into the details shortly. If you need a competent plumber to take care of that clogged toilet, you can call Mr. Rooter Plumbing of Youngtown. Our plumbing service and repair are affordable, reliable, and available at any time of the day. Call now to speak with a live representative.
Why Flushable Wipes Are Not Safe for Plumbing
People enjoy using wet wipes for the convenience and refreshing sensation, but are these flushable wipes safe for your plumbing? The answer is an undeniable "NO." This is because flushable wipes do not break down easily enough. They are usually bound by non-degradable materials like polymers. While normal toilet paper begins to break down almost immediately after getting wet, the flushable wipes stay intact for a long time. As a result, they are more likely to get hooked in the plumbing line and cause a blockage.
These supposedly flushable wipes are especially harmful if you have a septic system installation. In addition to clogging, flushable wipes can take up unnecessary amounts of space in the septic tank, requiring more frequent septic pumping and septic cleaning. We recommend you stick with single or double-plied toilet paper. Even triple plied toilet paper is risky.
What To Do About Flushable Wipes
If you have made the mistake of tossing wet wipes into your toilet, then you might be dealing with an overflowing toilet as you read this. Keep calm and continue reading to learn what you can do. First and foremost, it's crucial that you DO NOT keep trying to flush. That is like throwing gas on the fire as more flushing leads to more water. With nowhere to go, that water is going to flood your bathroom floors.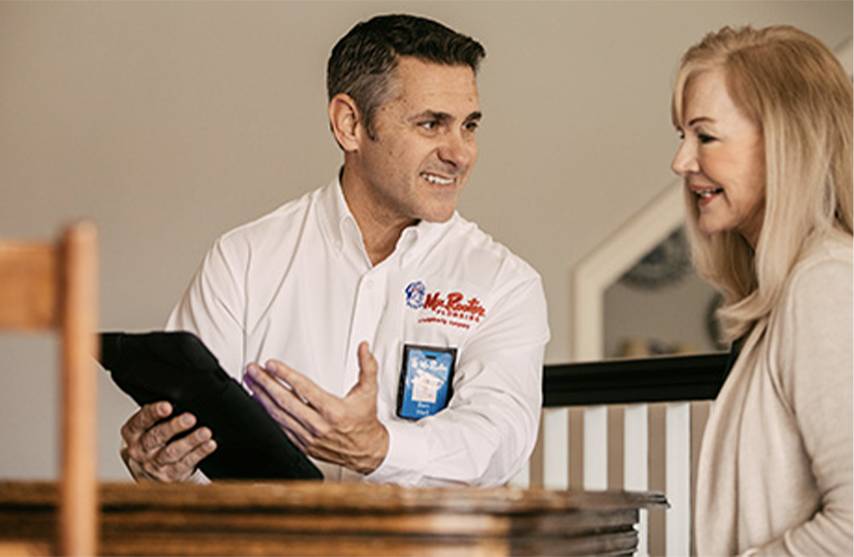 Instead, you want to shut off the water valve to cut the water supply. Then, if possible, use a bucket or container to manually remove excess water in the toilet bowl and pour it down the bathroom drain. If you are dealing with black water, then it might be best to leave this work to a plumber in Austintown.
To unclog the toilet drain, you will need a plunger or drain snake. We have articles on how to use these tools, but the process is simple. In short, carefully lower the plunger into the toilet and seal the toilet drain with the plunger. Firm push down and let go of the plunger to push pressure against the blockage. The drain snake is similarly simple. Insert the head of the drain snake into the drain. Twist and push until the drain snake breaks through the blockage, then pull the debris out. Clean the drain snake's head and repeat until the blockage is cleared out.
Need Professional Assistance?
If you need a plumber to take care of the toilet clog, then call Mr. Rooter Plumbing of Youngstown. Our live representatives are ready to schedule your plumbing service today.