January 12,2021
DIY Repair Tips for Common Plumbing Problems
Households across America waste an average of 10,000 gallons of water annually due to leaks and other plumbing issues. Thankfully, some of the most common plumbing problems can be solved with simple solutions. At Mr. Rooter Plumbing of Youngstown, Ohio, we provide high quality residential and commercial services for nearby clients. Our team of certified professional plumbers enjoys helping our customers find ways to keep their pipes, fixtures and appliances in top shape, and we want to help you do the same. Here are some tips that can help you take care of basic plumbing issues.
Installing a New Faucet
Faucets get a lot of daily use, and for this reason they can wear out quickly. Ignoring damaged faucets can lead to leaks, water damage, mold growth and additional restoration expenses down the road, so it is best to replace it as soon as you can. First, shut off the water supply. Then, locate the connection points on the existing unit before you begin dismantling. Purchase a faucet replacement that has the same measurements and specifications and follow the instructions for assembly provided by the manufacturer.
Getting Rid of Clogs
One of the most common solutions for clogs is pouring a gallon of drain cleaner into your pipes. While this may be a popular method, it is certainly not the best. In many cases, these chemicals are not successful at their intended function. Yet, to make matters worse, the harsh ingredients can cause corrosion, warp PVC pipes and compromise septic systems. If you have a clogged toilet, bathtub or sink, then grab the appropriate plunger. If the clog remains, then try to use a manual snake. Keep in mind that if these two techniques fail to get rid of the blockage, then it is likely deeply set, or due to an underlying plumbing problem that needs to be addressed by a professional. A hydro jetting service or trenchless pipe repair may be required to fix your chronic plumbing issues.
Replacing Damaged or Dysfunctional Toilet Parts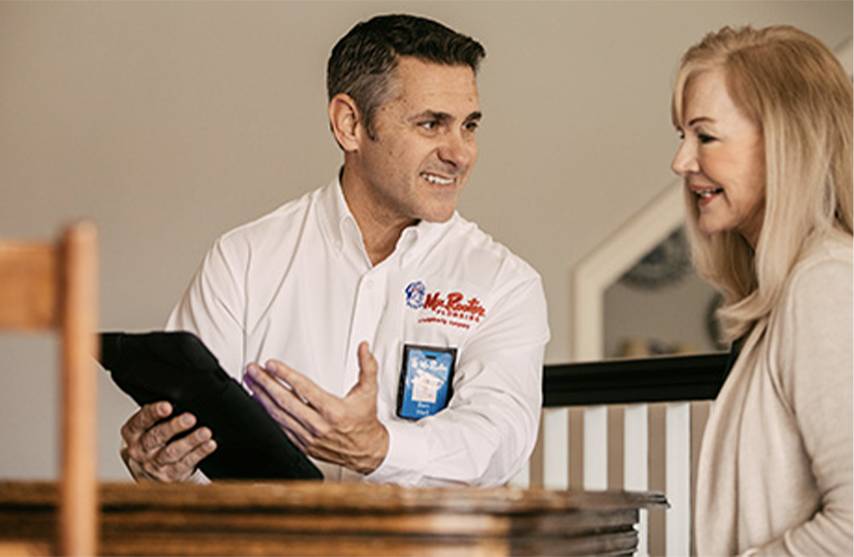 Many of the problems that homeowners experience with their toilets is due to misplaced or dysfunctional parts inside the tank that can be repaired or replaced. Many of these parts can be delicate and will require an experienced hand. However, something straight forward like replacing a flapper may be performed by someone with basic plumbing skills. Most replacement parts will provide in-depth directions for assembly, just be sure that you purchase an item that is designed to fit with your existing toilet.
Do You Need Professional Care for Your Pipes or Fixtures? Call Mr. Rooter Plumbing
Did you attempt to change your faucet or take care of a stubborn clog, but it isn't working out? Are you concerned about a more complicated plumbing issue that requires the services of a professionally trained and experienced plumber? Then call the experts at Mr. Rooter Plumbing of Youngstown today. Our certified and insured plumbers are always ready to lend a helping hand. Contact our office for more details or to schedule an appointment with a licensed professional in Youngstown, Struthers, Niles, Warren, Cortland, Ohio or a surrounding metro area community.