October 03,2019
Foundation Waterproofing in Ellwood City, PA
Your foundation supports the entire weight of your building and that is why you need foundation waterproofing in Ellwood City to protect this area of the home from water damage. If water damage to your foundation is extensive, the costs of repairs can be very high, and the earlier damages to foundations are discovered the lesser the work needed for foundation waterproofing. Mr. Rooter Plumbing of Youngstown is a reputable waterproofing company you can rely on for your foundation and basement waterproofing in Ellwood City.
How Water Damage Affects the Foundation of the Building
The majority of problems in foundations are associated with water that enters the walls and wears down the layers thus creating a leveling problem for the entire house. A house simply cannot stand on a weak foundation. Similarly, having wet soil surrounding the foundation can also constitute a huge problem, also having a wet basement or crawl space can make the foundation weak and also create issues such as mold growth that will create offensive odor and health hazards to your household. Fortunately, there are several methods of foundation waterproofing in Ellwood City, that can resolve all these issues and give you peace of mind.
Foundation Waterproofing Options for Your Home
There are several foundation waterproofing options you should consider to protect your foundation and basement. Waterproofing paints and primers, damp proofing, exterior drainage system and interior drainage system are some of the most prominent options. Basement waterproofing in Ellwood City is one of the exterior waterproofing options you can consider. Damp-proofing is one method of using asphalt base coating that is sprayed on the outside wall to prevent moisture and liquids from penetrating through cracks. An ideal foundation waterproofing company will help you make the most appropriate choice.
Basement Waterproofing in Ellwood City, PA
Protect your Home with Basement Waterproofing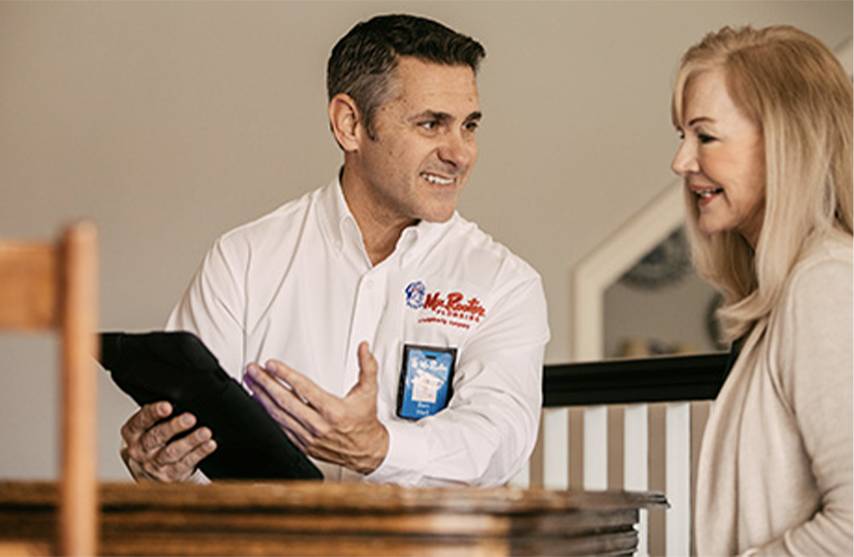 Basement waterproofing in Ellwood City comes with several benefits. For instance, basement waterproofing will prevent flooding in the basement, protect your sump pump, reduce the costs of insurance claims, and protect your home from structural damage. You may want to contact a waterproofing company before water damage causes more problems for your home. A lot of people are unaware of the fact that basement waterproofing may help lower costs of heating and cooling in the home, likewise, it will create a healthier environment for the entire household.
Mr. Rooter Plumbing Offers Reliable and Guaranteed Foundation Waterproofing Service
When it comes to foundation waterproofing, there are no shortcuts to it, you have to hire the services of a reliable and professional local plumber in Ellwood City otherwise the building may not be properly protected against water damage.
We do deploy the use of modern waterproofing devices that will ensure that we protect the entire basement or foundation of the home completely without leaving any area out. We pay attention to details and we conduct a series of inspections and create a proper timeframe for the completion of the waterproofing project. Please give us a call today at Mr. Rooter Plumbing of Youngstown and we will be right there to help you waterproof your home or business to restore the integrity of your building structure.