December 01,2020
History of Plumbing
Humans have utilized forms of plumbing in a variety of creative and extraordinary ways over the centuries. Yet, the most incredible advancements have been made in recent decades. At Mr. Rooter Plumbing of Youngstown, we provide premium commercial and residential plumbing services for property owners in Youngstown, Ohio and surrounding neighborhoods. Are you interested in learning more about the history of plumbing? Here is a brief description of how plumbing systems were created, from the first days of civilization to our modern way of life.
Ancient Civilization
One of the earliest examples of plumbing can be found in Mohenjo Daro near the Indus River Valley. This ancient civilization created vertical pipes inside the walls that led to an opening on the street where it could be carried away. The next community to utilize widespread plumbing systems was Rome. One look at the remnants of the empires aqueduct system, and it is clear to see that they utilized great feats of engineering to power their baths, water fountains and other needs. Other famous civilizations have also implemented complex forms of plumbing, including Greece, China and Persia.
Plumbing Through the Ages
The first giant leap for plumbing came during the industrial revolution, when mass produced metal piping allowed communities across the United States and the world create vast networks of underground pipes. Modern plumbing arrived at a good time as well, since the worlds growing population made hygiene a top priority for large cities. The advent of plumbing in the 20th century helped to create a safe and healthy environment for populations around the globe. Unfortunately, many of these pipes were made from toxic lead, and were eventually replaced with safer metals like copper and galvanized steel.
Recent Advancements
In recent years, many interesting changes have been introduced to the plumbing industry. Advancements in technology and manufacturing have provided a wider range of materials that can be used for various plumbing purposes such as PVC and PEX. Also, techniques for repairing leaks, removing clogs and inspecting underground pipes have reached new heights. Services like hydro jetting, camera inspections and trenchless pipe repair have made plumbing services more affordable and accessible to the public.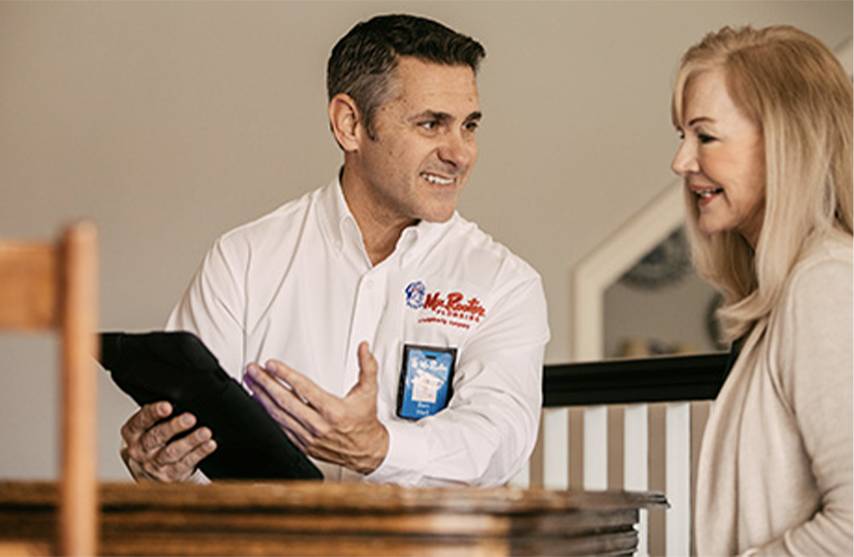 Do You Need a Plumbing Expert for Your Home or Business? Call Mr. Rooter Plumbing
Is your plumbing system feeling a little outdated? Upgrade your pipes and fixtures with help from the specialists at Mr. Rooter Plumbing of Youngstown. Our certified and insured plumbers offer a variety of commercial and residential services that can help you improve the safety, efficiency and longevity of your plumbing system. Are you suffering from an urgent plumbing problem? The licensed professionals at Mr. Rooter Plumbing also provide dependable 24 hour emergency services for local clients. Call our team day or night, and we will send someone to your location 24 hours a day, 7 days a week. Contact our office for more details or to schedule a convenient appointment with a licensed plumber in Youngstown, Poland, Cortland, Struthers, Hermitage, Austintown, Columbiana, Boardman, East Liverpool, Howland Corners, Warren, Girard, Champion, Ohio or a surrounding metro area location.