July 29,2022
How to Clean Your Dishwasher
A dishwasher is a vital appliance in any kitchen, as it helps maintain a clean and healthy space. However, these appliances are often overlooked, affecting their lifespan and performance. A little TLC goes a long way in improving the hygiene and efficiency of your dishwasher. One of the key aspects to focus on is cleaning, which can be an effective solution to most plumbing repair emergencies. Hiring an expert technician to handle maintenance is advisable, but if you prefer a more hands-on approach, here is a step-by-step guide.
Gather Your Supplies
The first step is to ensure you have all the supplies. Many DIY projects are less effective and durable because of inadequate provisions, hence the need to consult a professional plumber if it's your first time cleaning the dishwasher. You will need warm water, distilled vinegar, baking soda, a toothbrush, toothpick, microfiber cloth, and rubber gloves. While there are numerous DIY alternatives, before substituting any item on the list, ensure it is safe to avoid further damage.
Remove the Filter, Utensil Holder and Dishwasher Racks
To access the cracks and crevices of your appliance, remove the utensil holders, racks and filters. Depending on your dishwasher, these items can twist off or require specific tools to unscrew them. Let the items soak for half an hour to ensure all the food particles and debris are broken down for easy cleaning. Once you've taken them out, please place them in warm water and a cupful of distilled vinegar.
Clear Out all Debris
With a clear line of sight inside the dishwasher, check for debris that might linger within. Start by wiping the side walls and spray arms, especially the top and bottom corners. Proceed to the dispenser and filter, and look inside all the slots and holes that spray water. If you see debris or food particles lodged in the crevices, use a toothpick or toothbrush to clean them out. Failure to clear food particles can lead to foul smells emanating from your appliance, compromising your kitchen's hygiene and air quality.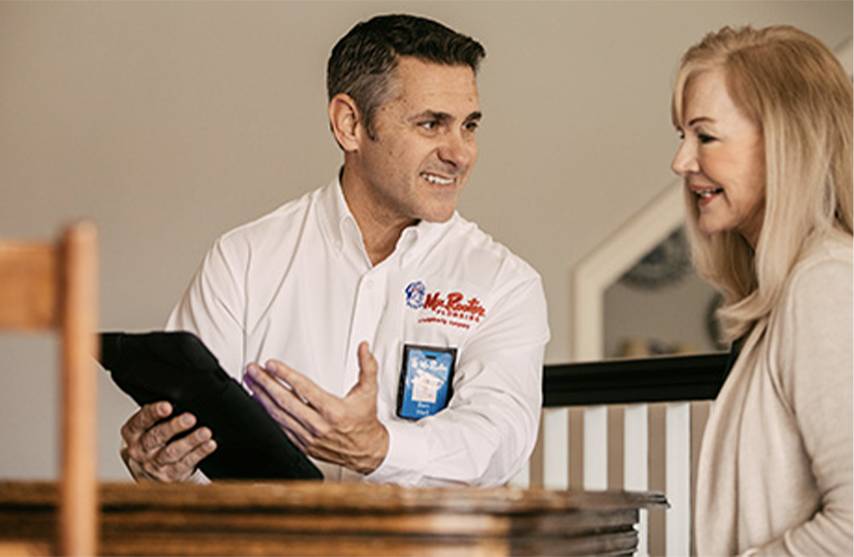 Run the Dishwasher on a Hot Water Cycle with Vinegar
It is important to ensure the dishwasher is empty before setting it to run on a hot water cycle, ensuring all the corners are thoroughly cleaned. Add a cupful of vinegar to the dishwasher-safe bowl and place it at the bottom. The vinegar breaks down any remaining grease, food, soap residue, scum, and leftover grime. While the amount of time to run the hot water cycle varies on several factors, such as size, we recommend at least five minutes.
Run Another Short Cycle with Baking Soda
After completing the first cycle with vinegar, run another shorter cycle with a cupful of baking soda. The goal of the second cycle is to remove stains and freshen the appliance, resulting in a sparkling dishwasher that smells clean. Finish the cleaning process by cleaning the outer dishwasher door with appropriate cleaning products to avoid a sticky finish.
Now that you know how to clean your dishwasher, we recommend cleaning it every six months. If you detect an issue with your plumbing, contact us at Mr. Rooter Plumbing and schedule a consultation with a professional plumber. We guarantee exceptional plumbing services at pocket-friendly rates.