March 01,2019
How to Maintain a Tankless Water Heater
Tankless water heaters are becoming more popular than ever because of their incredible benefits. One of the most common reason homeowners make the switch to tankless models is because of their durability and longevity. However, to truly extend the life and efficiency of your water heater unit, it's vital to perform routine maintenance services. At Mr. Rooter Plumbing of Youngstown, we enjoy helping our local Ohio customers find ways to improve their pipes, fixtures and appliances. Flushing your tankless water heater regularly can make a big impact on the health and overall wellbeing of your water heating system. Here are some tips for how to perform one in your own home or business.
The Importance of Cleaning and Flushing Your Tankless Water Heater
Whether you get your water from a well or from the water treatment plant, theres sure to be some amount of mineral deposits. Over time, particles inside the water find their way into your tankless water heater and pipes, creating hardened deposits on the inner walls of your plumbing system. If left, these deposits can begin to corrode components of your water heating and plumbing system from the inside out. Descaling, or flushing your unit can help eliminate these deposits before they cause problems. It's recommended that homeowners perform a flush every 6 to 24 months, depending on the quality of your water supply.
Supplies Needed for Flushing a Tankless Water Heater
A certified plumber will have all the tools and supplies needed to perform a professional cleaning and flushing of your system. However, if you're going to take the do it yourself approach, you'll need to ensure you have the appropriate equipment on hand. Here is a list of necessary supplies: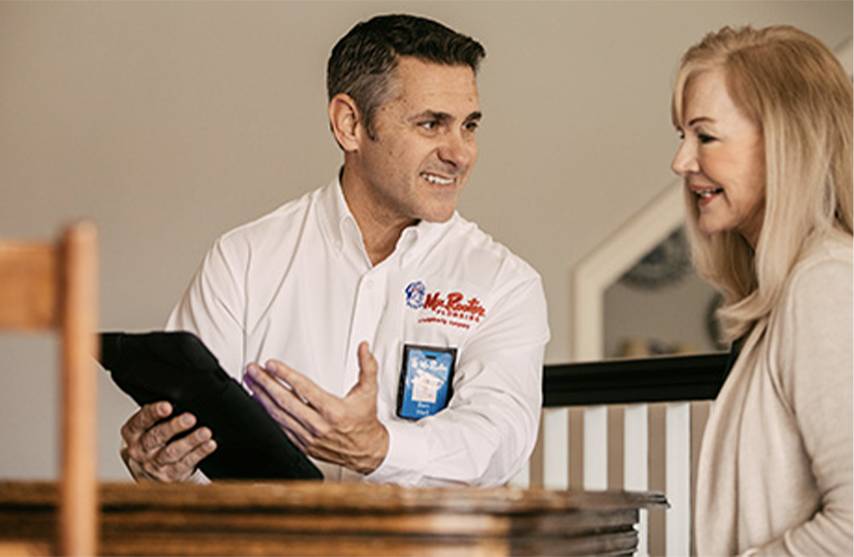 Submersible Utility Pump A 1/6 horsepower is best for descaling, try to avoid a pump thats stronger than horsepower.
3 Gallons of White Distilled Vinegar
2 Hoses each 2 to 4 feet long, be sure the hoses have the proper fittings for flushing your tank.
A 5 Gallon Bucket
How to Properly Flush an On Demand Water Heater System
First, you'll need to gather your supplies, then ensure that your system is completely shut off. The gas line, circuit breaker and water supply all need to be completely off. Otherwise, you run the risk of flooding, electrical shock or exposure to gas fumes. When you turn off the water supply, be sure to release the pressure release valve. Next, you'll need to hook the hose into the inlet side of the water heater unit, at the exact location that the cold water normally enters the system. Then, connect the submersible pump to the other end of the hose. Place the pump inside the 5-gallon bucket, and fill it with your distilled vinegar. Turn on the pump and recirculate the vinegar through the water heater system for one hour. When this step is finished replace the vinegar with fresh water, and circulate the water inside your unit for one more hour to completely remove any traces of vinegar or mineral deposits. After the flush is complete, turn off the pump, remove the hoses and close your valves. Attach the proper hoses into their original place and review your water heaters manual to return your unit back to normal function. Turn on the water supply, gas and/or electricity and test to make sure it is working properly.
Need a Water Heater Maintenance Service? Call Mr. Rooter Plumbing of Youngstown
Is it time for you to flush and clean your tankless water heater unit but you're uncomfortable performing the procedure, or you're short on time? Then call the experts at Mr. Rooter Plumbing of Youngstown. Our certified, licensed and insured plumbers are excited to offer a range of plumbing services including tankless water heater installation, repair, replacement and maintenance services. Contact us today to schedule your next appointment.