June 02,2022
How to Replace a Kitchen Sink Faucet
Property owners choose to move forward with a faucet replacement for many reasons. For some, they want to upgrade their existing faucet for aesthetic reasons. Others do so because their faucet isn't working correctly. If your facet starts to leak, it's important to replace it as soon as possible. Neglecting the responsibility could put you at risk of water damage and mold growth. Whether you're replacing your faucet for style preference or safety, the team at Mr. Rooter Plumbing of Youngstown, OH, is here to help. Our reliable local plumbers offer quality services for local homeowners and businesses, including faucet replacement, repair, and new installations. Are you wondering whether you should hire a plumber or do the job yourself? Read below for some information that can help you succeed.
Knowing When to Replace Your Kitchen Sink Faucet
There's nothing worse than a kitchen faucet that drips. Not only is it annoying, but it can also waste a lot of water. So, how do you know when it's time to replace your kitchen faucet? Here are a few signs to look for:
Leaking: This is the most obvious sign that it's time for a new faucet. If your faucet is leaking, it's wasting water and needs to be replaced as soon as possible.
It's Hard to Turn: Your faucet may become harder to turn on and off over time. This can be frustrating, and it may signify that the seals inside the faucet are starting to wear out.
Visible Corrosion: This is usually visible as rust or mineral deposits on the faucet's surface. If you see this, it's time to replace your kitchen faucet before it worsens.
If you see any of these signs, it's time to invest in a replacement.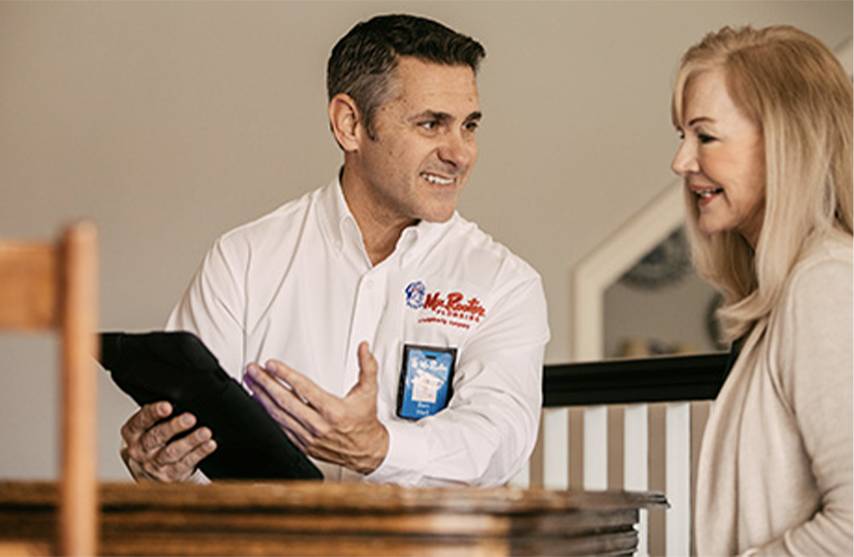 Steps for Replacing Your Faucet
Now that you know your faucet needs to be replaced, it's time to get the job done. After selecting your favorite model, thoroughly read the manufacturer's instructions to ensure you have all the supplies needed to complete the project. Then follow these simple steps to finish your installation with success:
Turn off the water supply to your kitchen sink. This might not seem like an essential step, but you can end up with a huge mess and water damage if it's forgotten.
Disassemble the existing faucet and discard it.
Clean up any debris and apply a quarter-inch bead of caulk around the base and sprayer mount.
Insert the faucet and sprayer tailpieces into the openings and screw items into place with a basin wrench or channel-type pliers.
Connect the supply tubes to the tailpieces, the hot water shutoff valve, and the cold water shutoff valve.
Test the new faucet to ensure proper drainage.
Benefits of Hiring a Plumber for Your Faucet Replacement
Professional plumbers have the tools and expertise to properly install your new faucet, ensuring that it will be secure and leak-free. A plumber in Poland, OH can also help you choose the right replacement faucet for your needs. They will take into consideration the size and layout of your sink, as well as your water pressure and any other special requirements. So if you're thinking about replacing your kitchen faucet, be sure to give a professional plumber a call.
Do You Need a Professional Faucet Replacement?
Have you determined that it's best to hire a plumber for your faucet replacement or installation service? Then get the care you need from the specialists at Mr. Rooter Plumbing of Youngstown. Our experienced plumbers are ready to lend a helping hand to local customers. Call our office for more information or to schedule an appointment with a plumber in Youngstown, Ohio, or a surrounding metro area neighborhood.