February 28,2023
How to Test a Well Pressure Switch?
Many buildings rely on municipal water for daily activities. However, some have a private water well, which can be the major supply or a backup. If the water from your well isn't flowing in your home, chances are your pressure switch has a problem. There are several reasons a well pressure switch malfunctions, but the most common is a breakdown in pumping equipment. Troubleshooting can help pinpoint the cause, but if you prefer a more hands-off approach, hire a professional plumbing service. Mr. Rooter Plumbing of Youngstown can help you resolve the problem and restore water flow in your building.
Why Isn't Water Flowing from the Tap?
Nothing is more frustrating than hopping in the shower, only to find there's not even a trickle from the showerhead. This can cause a major inconvenience and should be addressed by a skilled plumber immediately. Delaying inspection and maintenance can lead to further deterioration and hefty repairs, so we recommend having a plumbing service on hand. Homeowners can identify the problem quickly if they understand how a well pressure switch works, as it doesn't require expertise and perfected skills to fix it.
The well pump delivers water into your home for cleaning, drinking, and running various plumbing appliances. The role of the pressure switch is to turn the pump on and off by monitoring the pressure in the tank. Once the set pressure point is met, the switch will open or close to provide water. When you run a faucet or use plumbing appliances like a dishwasher, the pressure drops, which activates the switch to allow water to flow into the system.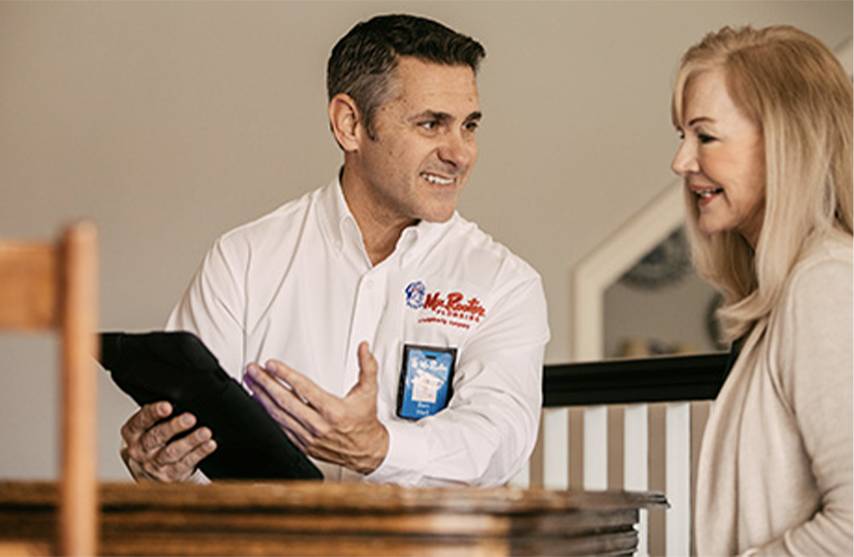 Did the Pressure Tank Switch Malfunction?
Many homeowners barely think about their pressure tank switch until there's a problem with the water supply. Like most systems, routine maintenance goes a long way in ensuring it is functioning as expected and increases the overall efficiency of your water pump system. Frequent use makes the switch susceptible to wear, so it's critical to test it if there is a problem frequently. You can ease any guesswork or doubt by having a qualified plumber assess and diagnose issues with the pressure switch,
Steps to Troubleshoot a Well Pressure Switch
Before testing the well pressure switch, turn off the circuit breaker at the electrical box to mitigate electrocution and damage. Once you are certain no power is supplied to the switch and well pump, remove the plastic or metallic cover using a screwdriver. This gives you access to the inner components and allows you to examine the four contact points for signs of burning or pitting.
If you see signs of damage, you need to replace the switch, but if not, use sandpaper to clean debris and dirt. Ensure all the wires make full contact and are finely secured by the screws. Perform these steps regularly to stay on top of maintenance issues, or hire a trusted plumbing service for help. Contact us at Mr. Rooter Plumbing of Youngstown and talk to our expert plumbers about maintaining an efficient well pump system.