July 06,2023
How Your Leaky Pipes Are Costing You Money
Plumbing lines run across your yard, supplying water and removing wastewater. When you spring a leak, it can go undetected for a long, causing devastating damages and expensive pipe installation emergencies. Nothing is more frustrating than a leaky pipe flooding your home or compromising the foundation's structural integrity. If you have experienced a leak, you know how inconvenient and frustrating it is.
The best way to prevent such scary scenarios is to schedule routine inspections with a professional plumbing service. While several DIY solutions address small leaks, it can cost you more money and time in the long run. At Mr. Rooter Plumbing of Youngstown, we leverage extensive industry knowledge and innovative equipment to inspect, detect, and address leaks. Whether it's a running toilet, a slow kitchen sink leak, or a hidden slab leak, our plumber can recommend effective solutions to prevent a recurrence. Here are ways leaky pipes cost you money.
Economic Consequences
A slow-dripping toilet leak is not a significant cause for concern, but it can add over $20 a month to your utility bill. Leaks become more pronounced with time, which means even higher utility costs. In addition, leaks damage your home's structure, including the foundation, drywall, and ceiling. These damages can cost you hundreds, if not thousands, of dollars to repair.
As mentioned, leaks can go undetected for a long, hence the need to hire a plumbing service for routine leak detection. Although you'll pay for these services, it doesn't compare to the remediation cost following water damage.
Health Consequences
Another downside to leaky plumbing lines is mold and mildew growth. According to the Centers for Disease Control and Prevention (CDC), surfaces exposed to moisture for over 24 hours promote fungus growth. Mold and mildew release spores in the air, compromising air quality and your home's comfort.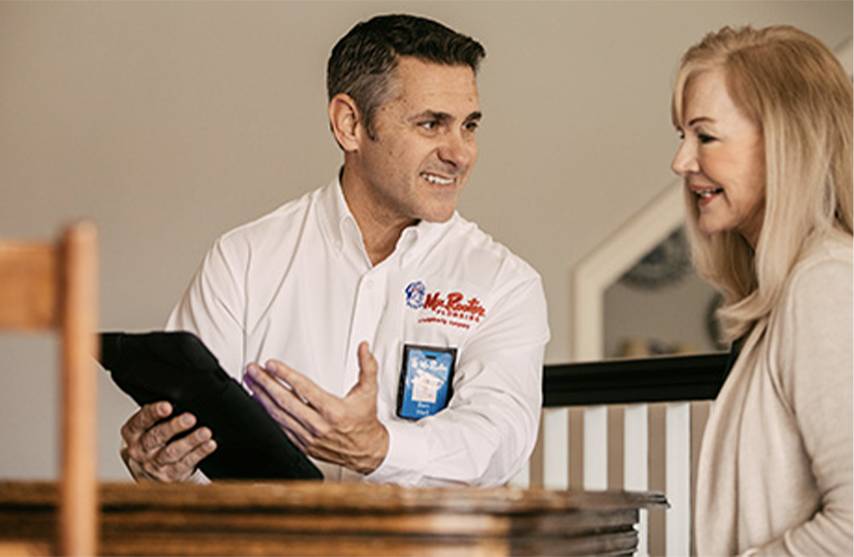 People with respiratory complications may experience throat irritation, nasal stuffing, coughing, eye irritation, and wheezing. If a member of your household has an immune-suppressing condition, they can suffer severe infections because of exposure. Look for telltale signs of fungal growth, like black spots on surfaces or discoloration, and call a plumber for maintenance. We can ensure your premises are safe by pinpointing leaks and recommending viable solutions to restore safety.
Environmental Consequences
The drastic increase in the world's population and minimal resources prompt many countries to conserve water; the U.S. is no exception. According to the Environmental Protection Agency, an average household wastes nearly 10,000 gallons annually because of leaks. This leaves a huge dent in your finances and damages the environment. Many people take clean water for granted, which shouldn't be the case. Your monthly water bill can skyrocket if this natural resource is scarce, not to mention the subsequent environmental impact.
When you suspect a leak in the system, call a nearby plumber immediately. We use state-of-the-art equipment to locate the leak, determine the severity of the deterioration, and recommend a viable long-term solution. Contact us at Mr. Rooter Plumbing of Youngstown and schedule a consultation with our representatives. At competitive rates, we provide various services, including pipe installation, repair, and maintenance.