April 08,2019
Installing a Backflow Preventer
Are you in the planning stages of building a new home? Has your current backflow preventer begun to fail? Then you may be thinking of getting a new backflow preventer installed on your property. At Mr. Rooter Plumbing of Youngstown, Ohio, we're proud to offer local home and business owners with high quality, reliable services including backflow preventer installation, repair and replacement. Are you unsure about what a backflow preventer is, or wondering how to find an experienced plumber who can perform the task? Here is some more information that can help you make the best choices for your unique needs.
What is a Backflow Preventer and Why Are They Important?
A backflow preventer plays a vital role in your plumbing system. In order to protect the fresh water supply in your home or business, it's important to keep the wastewater separated to avoid contamination. Backflow preventers keep the fresh water pressure low, which will keep it from mixing with fluids from the sewer line.
Dangers of an Incorrect Installation, Repair or Replacement
Whether you're in need of a brand-new backflow preventer, or you're concerned that the one you have is damaged or deteriorating, it's very important that the procedure is performed with meticulous accuracy. Incorrect installation, replacement or repair could cause big problems down the road. You and your loved ones could be put at risk for serious illness after being exposed to the harmful bacteria or viruses that flourish in waste water.
Why Hire Certified Plumber for Backflow Preventer Services?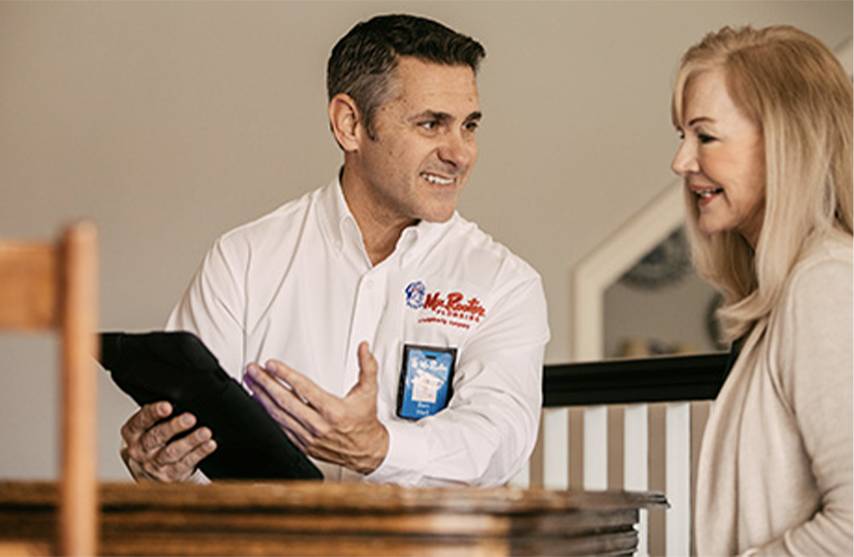 While some home projects can be safely performed by the property owner, it's very important to get an experts assistance with backflow prevention issues. When you invest in the services of an experienced and highly trained plumber, youll be sure that your backflow preventer installation or repair is carried out to the highest standards. It's important for the health of your family and friends that you hire someone with the appropriate credentials, since failure to take the proper measures can result in significant health problems. A licensed and insured plumber, like those at Mr. Rooter Plumbing of Youngstown, OH, will have the tools and knowledge necessary to perform the task in alignment with all codes and regulations.
Looking for a Licensed Plumber? Call Mr. Rooter Plumbing of Youngstown
Are you searching the internet for a professional plumber in the Youngstown, Ohio area who can properly install, replace or repair your backflow preventer? Then call Mr. Rooter Plumbing of Youngstown today. Our team of certified, licensed and insured plumbers are ready to help. We are excited to offer both commercial and residential plumbing services, including professional inspections, leak detections and backflow preventer installation and repair. Contact our office to discover the many ways we can help you achieve a healthier and more effective plumbing system. Our friendly, knowledgeable customer care team are available to answer all your plumbing questions and can also help you schedule an appointment in Youngstown, Boardman, Poland, Howland Corners, Liverpool, Girard, Austintown, Niles, Champion, Warren, Struthers, Cortland, Ohio or any other surrounding metro area neighborhoods.