February 14,2019
Maintenance Techniques for On Demand Water Heaters
Many homeowners install tankless or on demand water heaters because of their reliability and durability. While tankless systems have a reputation for fewer repairs, individuals who truly want to maximize the longevity of their water heaters still need to perform occasional maintenance tasks in order to ensure efficiency. At Mr. Rooter Plumbing of Youngstown, Ohio, we proudly offer a wide range of residential and commercial plumbing services, including on demand water heater installations, repairs and routine maintenance services. Here are a few tips on how you can keep your tankless water heater system in great condition for many years to come.
Flush and Drain Your System Tankless Water Heater Regularly
Minerals and contaminants inside your fresh water supply will eventually create deposits on the inner walls of your pipes and the water heater unit itself. This is particularly true for homes with hard water. To avoid premature repairs and replacement, it's vital that on demand water heater owners take the time to flush and descale their systems at least once a year. Recirculating vinegar inside your tankless unit will help to gently dissolve mineral deposits, and a 45 minute flush with water afterward will remove any leftover debris.
Replace Your Filter Once or Twice a Year
The filter inside your tank should also be replaced once every six to twelve months. Ignoring a full filter can put unnecessary strain on the vital components of your water heater unit. Rinse out the filter housing gently with water and install a fresh filter as needed.
Inspect Your Water Heater Annually for Signs of Trouble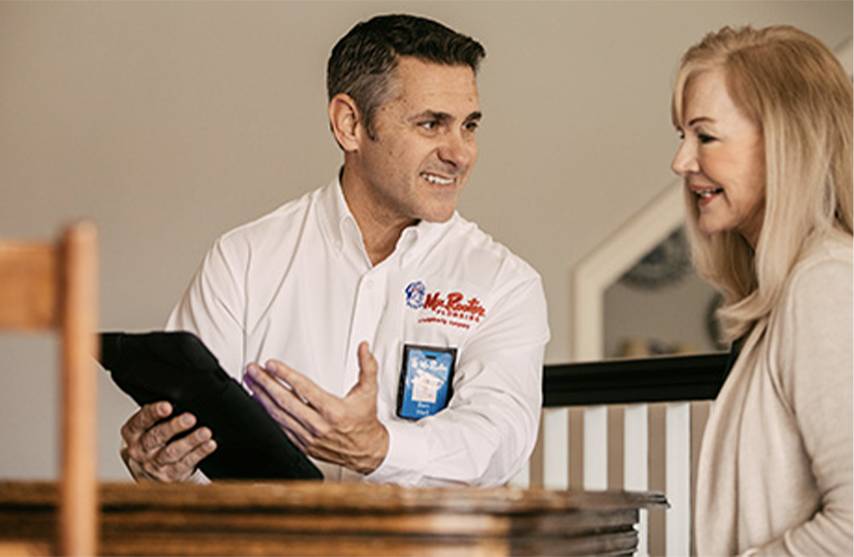 It's a good idea to get an annual plumbing inspection to stay on top of hidden leaks, worn out fittings and root growth in your sewer line. However, make sure not to neglect your tankless water heater. Make sure your plumber checks the hoses, fittings and overall condition of your on demand water heater during every routine inspection. If you notice any changes in the efficiency of your water heater unit, be sure to get advice from a reliable plumber as soon as possible so you can get a repair before severe damage occurs. Leaving such problems on the back burner could create severe issues with your water heater unit, as well as extensive water damage, mold growth and other complex problems.
Need Water Heater Maintenance Services? Call Mr. Rooter Plumbing of Youngstown
Do you need a tankless water heater installation, repair, replacement or maintenance service? Then call the local experts at Mr. Rooter Plumbing of Youngstown. Our certified, licensed and insured plumbers are excited to provide local clients with high quality residential and commercial services. We offer our professional assistance to home and business owners in Youngstown, Boardman, Poland, Howland Corners, Liverpool, Girard, Austintown, Niles, Champion, Warren, Struthers, Cortland, Ohio and other surrounding cities. Contact our office today for more information about the services available in your area or to schedule a convenient appointment with a licensed and insured plumber in your local neighborhood.