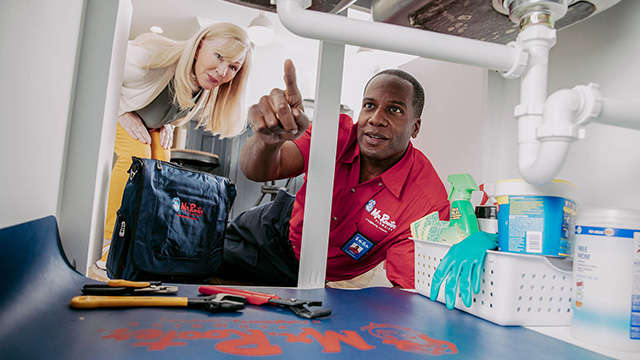 November 10,2018
Slab Leak Repair in Youngstown
Slab leaks can be scary because they can add quickly to your water bill and also cause serious damage to some part of the home. Contact Mr. Rooter Plumbing of Youngstown for 100% reliable slab leak repair in Youngstown.
There are certain signs that may raise suspicion on slap leaks, which should instigate you to call for slab leak repair in Youngstown, these signs include;
The sound of running water,
Damp flooring or carpet,
Moldy or damp drywall,
Musty or damp basement with a foul smell,
Damages to foundations,
Wet patches of grass, and
Abnormally higher water bills.
How to fix a slab leak
The most appropriate way to conduct slab leak repair in Youngstown is to contact a professional plumber, who can render slab leak detection service, to pinpoint the problem and provide the 100% guaranteed slab leak repair. If you insist on handling the slab leak repair in your foundations by yourself, then you need the ultimate experience in slab leak detection, knowing well that slab leaks can be difficult to detect oftentimes.
You need to ensure that you have the proper tools for slab leak repair, these include electronic sound-listening devices, as well as compressed air. Contact Mr. Rooter Plumbing of Youngstown if you don't have a sound-detection device for slab leak detection. Water can get into places in the foundation, where you least expect them to be, you need to a professional plumber to conduct a thorough inspection before having the slab leak fix so that you don't invite molds into your home.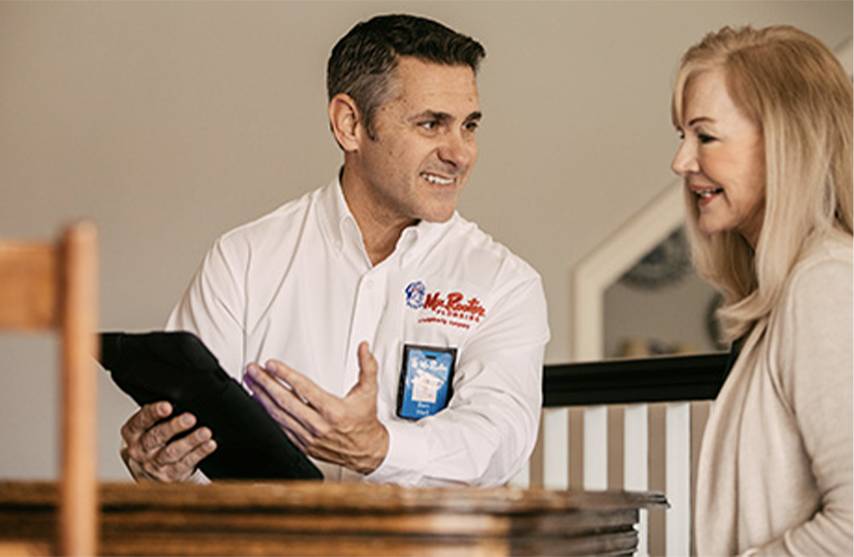 Mr. Rooter Plumbing of Youngstown offers 100% reliable and affordable slab leak fix
You may want to read as many reviews online as you can or watch videos about slab leak fix, but the issue is that you may never handle it as a professional will do. Many online reviews on professional plumbers are sponsored, hence they cannot be relied upon. You may want to ask people around who have used some professional plumbing services for their slab leak fix, but how many will you interview considering the urgency of fixing the problem? Mr. Rooter Plumbing of Youngstown offers a comprehensive slab leak detection and repair services that are personalized towards your specific needs, this is the reason why thousands of households have come to trust our professional, certified technicians for handling slab leaks and other related problems.
We don't just provide slab leak detection and fixing, we do make sure that we test the new slabs and make sure that the risk of the problem recurring is extremely low. We also dig down into the cause of the leaks for the purpose of recommending the appropriate solutions. If you want an exceptional slab fix, you need to contact us. We do offer emergency slab leak repair because such suck leakages may occur at any time. Do not delay such repairs because a minor leak can lead to the flooding of your basement and other parts of your home.