March 29,2022
Sump Pump Repair in Columbiana, OH
Do you need a sump pump installation in Columbiana, OH, but you've been putting it on the backburner? Is your dysfunctional sump pump in need of a repair or replacement service? Call Mr. Rooter Plumbing of Youngstown today. Our experienced plumbers offer a wide selection of services for local property owners, including sump pump installation, sump pump repair, and sump pump replacement in Columbiana, Ohio, and surrounding communities. If you've been on the lookout for "sump pump repair near me," then you've come to the right place. Let our specialists take care of your sump pump issues right away.
What Is a Sump Pump, and Why Are They Important?
A sump pump helps to quickly remove excess moisture from your basement if a flood occurs. Floods can occur inside homes for a variety of reasons, most commonly extreme weather or a burst pipe. These kinds of events can be a major headache for homeowners because the water can cause a lot of damage to the property. Even the accumulation of small amounts of water due to basement leaks could lead to the formation of mildew and toxic mold growth. When you have a working sump pump, these types of problems can be significantly reduced or eliminated.
Signs That It's Time for a Sump Pump Repair in Columbiana, OH
Since your sump pump doesn't leap into action very often, it can be difficult to assess its condition. In many cases, property owners aren't even sure where their sump pump is located or whether it works. Thankfully, there are a few ways that property owners can determine whether they need to schedule a sump pump repair in Columbiana:
It continuously runs, even when it's dry.
There are terrible smells coming from the area.
It makes violent sounds when turned on.
It won't turn on, despite the presence of moisture in the basement.
If you're experiencing one or more of these issues, then it's time to call a professional plumber who can thoroughly inspect the sump pump and make the necessary repairs.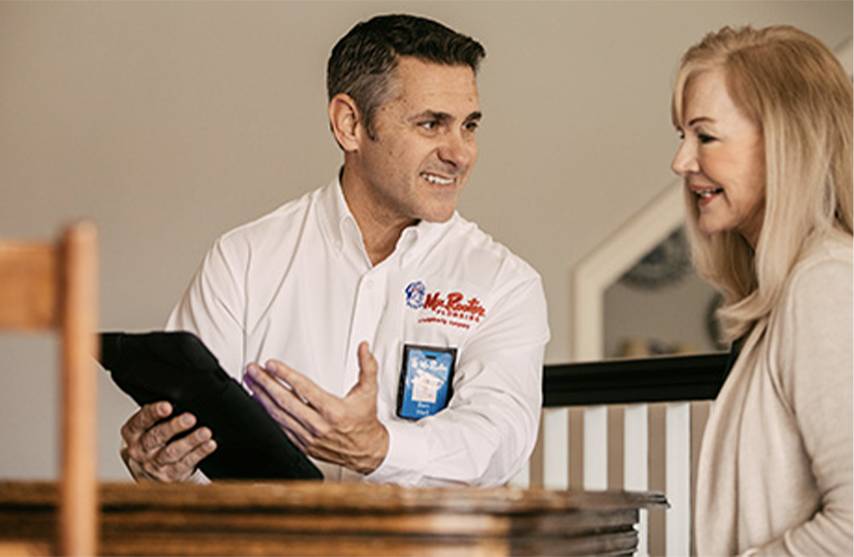 We Offer Sump Pump Repair and Sump Pump Replacement in Columbiana
If it is discovered that a repair is needed, then it's important to take care of it as soon as possible. Neglecting to do so could put your property at unnecessary risk and could also create complications with insurance agents if a flood occurs. When you invest in a sump pump repair in Columbiana, our experienced plumbers will arrive at your location with all the tools and equipment needed to get your sump pump back in great shape fast. In rare cases, a sump pump may be too outdated or damaged to repair successfully. If so, then the technicians at Mr. Rooter Plumbing also offer professional sump pump replacement in Columbiana. We will work directly with the home or business owner to find a replacement sump pump that is sure to fit your needs and budget.
Do You Need a Sump Pump Repair or Sump Pump Installation in Columbiana?
Are you still using the internet to find reliable "sump pump repair near me"? Then call the professionals at Mr. Rooter Plumbing of Youngstown. Our friendly staff is always available to answer any of your questions and can also schedule a convenient appointment for your next sump pump repair, sump pump replacement, or sump pump installation in Columbiana, Ohio, or a nearby location.