October 11,2021
3 Reasons Not to Use Liquid Drain Cleaners
Clogged drains are frustrating and can expose you and your household to bacteria, microbes, and toxic gases. A clog can also spiral into other plumbing issues and damages to your building. Fortunately, there are many options when it comes to unclogging the drains. You can use a plunger, drain snake, homemade concoction, or chemical drain cleaner to break apart the blockage. However, the latter option, liquid drain cleaners, is one that we advise against. At Mr. Rooter Plumbing of Youngstown, we have found that liquid drain cleaners do more harm than good. Here are three reasons why we believe you should not use liquid drain cleaners.
They Contain Toxic Chemicals
Before you buy that chemical drain cleaner, consider reading the warning label and investigate what is inside of that bottle. Many of these products contain harsh and potentially toxic chemicals. Sure, you pour the liquid down the drains, but the fumes can rise back up the drains and into your living space. Is the risk to your familys health worth the convenience of liquid drain cleaners? We would say it is not.
They Can Damage Your Plumbing
The harsh chemicals in these liquid drain cleaners are not only harmful to your health. They can also cause damage to your plumbing system. Hydrochloric acid, for example, is a common ingredient in these products and it can deteriorate your pipes from the inside out. This can lead to pipe leaks and even burst pipes down the road. Dealing with those damages will be a huge headache.
They Dont Always Work
Most chemical drain cleaners are designed to break down organic waste or loosen up debris in the pipes and drains. If the clog is due to a solid object or if a pipe is damaged, then the chemical drain cleaner is not going to help. It is just going to be a waste of time and money. So, before you head out to buy a chemical drain cleaner, make sure you know what sort of blockage or issue you are dealing with.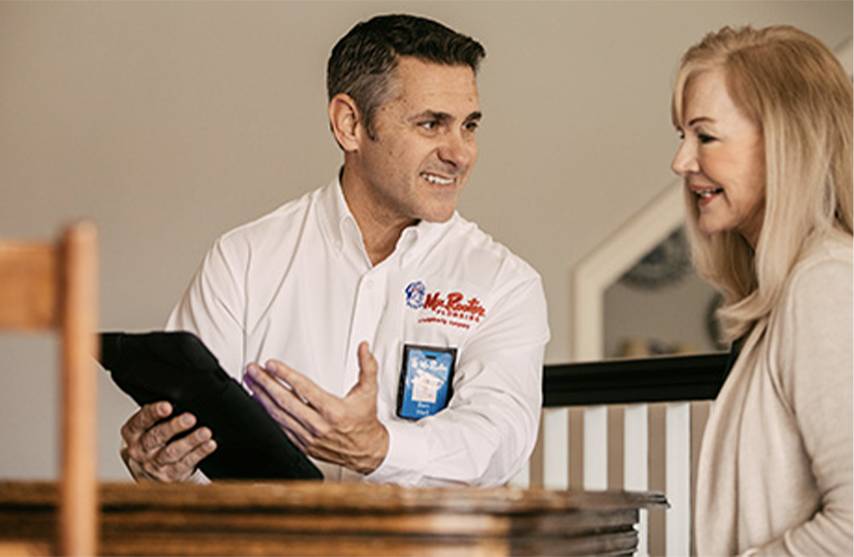 Try A Plunger or Drain Snake First
Before you pour chemical drain cleaners in your sink or drains, try a plunger or drain snake first. Both will require some elbow grease and proper technique, but they are fairly effective against most clogs. We have guides on proper plunging and snaking techniques on our website if you need assistance.
Want A Long-Term Solution?
No one wants to have to pull out a plunger or drain snake once every couple of weeks because the sinks are not draining or the toilets are backing up. If you want a long-term solution, then consider a professional drain cleaning. At Mr. Rooter Plumbing of Youngstown, we employ advanced hydro jetting drain cleaning along with live video technology to deliver safe and thorough results. If we find that the drains or pipes are damaged, then we can get started on a clogged drain repair. Call Mr. Rooter Plumbing to speak with a live representative and schedule an appointment today.