May 01,2020
Waterproofing in Girard, OH
Is your basement or foundation slab unprotected from flooding, leaks, or exposure to excess moisture? There's no reason to put your home or business at risk. At Mr. Rooter Plumbing of Youngstown, we provide quality residential and commercial services including basement waterproofing and foundation waterproofing in Girard, Ohio, and other nearby communities. Have you searched the internet for a Girard waterproofing company near me? If so, then don't hesitate, to call our friendly staff today and find out how our plumbers in Girard can help defend your property.
Why Homeowners Should Invest in Basement Waterproofing
There are several ways that homeowners can protect their basements from flooding and exposure to water. While a sump pump and drainage system are certainly vital, waterproofing is also essential for the long-term safety and integrity of your house. Basements that have no defense against moisture are at major risk of cracking and developing toxic mold growth. Professional waterproofing is one of the best ways to reduce the chance of developing long-term damage from water and structural problems. For this reason, waterproofing can often lead to financial rewards with insurance providers. Many property owners also see a reduction in utility costs, since it requires more power to heat and cool a home with high humidity. Save money and keep your loved ones safe and comfortable by investing in basement waterproofing from the team at Mr. Rooter Plumbing of Youngstown.
Benefits of Foundation Waterproofing
Waterproofing your foundation slab is important since it is frequently exposed to rain, snow, and outdoor flooding. Excess moisture can cause concrete slabs to warp and become damaged, costing property owners thousands of dollars to fix. Ignoring foundation issues can lead to even more dangers and expenses since uneven foundations can undermine the structural integrity of a building. Waterproofing creates a barrier against the elements, so you can ensure the longevity and dependability of your foundation.
Girard Waterproofing
The Importance of Hiring a Trailed Professional for Waterproofing in Girard, OH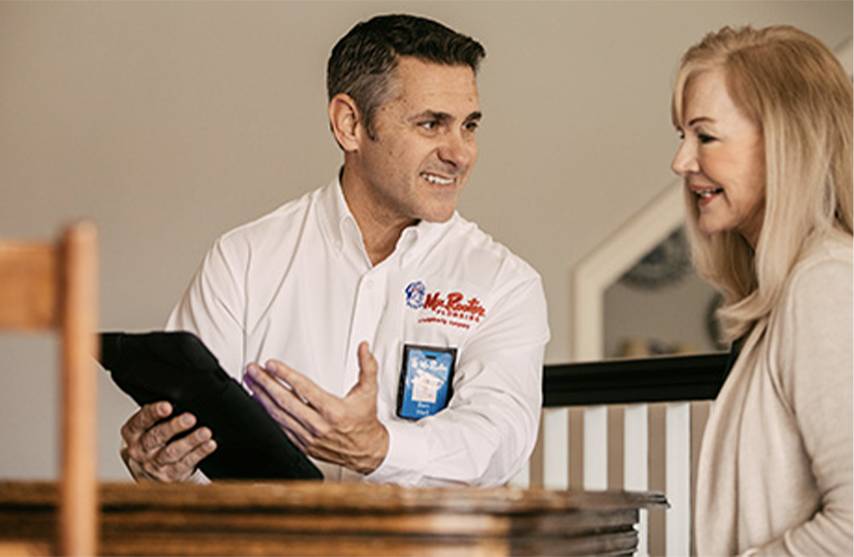 Incorrect installation of waterproofing materials could result in water damage, mold growth, and structural issues. There's no reason to put your property at risk or to waste valuable time and money. A professional waterproofing specialist will have the training and hands-on experience needed to ensure that the task is performed properly. If you have questions about the waterproofing process, the experts at Mr. Rooter Plumbing of Youngstown are always ready to provide the answers you need. Our team will discuss your needs one on one and develop a solution that best fits your unique circumstances.
Have You Been Looking Online for Girard Waterproofing Near Me? Call Mr. Rooter Plumbing
Do you need professional foundation waterproofing or basement waterproofing in Girard, Ohio? Get help from the experts at Mr. Rooter Plumbing of Youngstown. Our licensed and insured plumbers are ready to put their tools and talent to work for your property and plumbing system. Contact our team today for more information about our commercial and residential services or to schedule an appointment with a waterproofing specialist in Girard, OH, or a surrounding neighborhood.