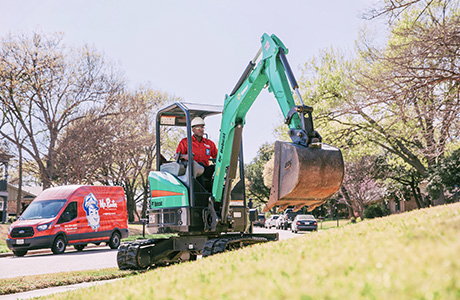 February 06,2022
Ways to Handle a Broken Sewage Pipe
Have rotten egg smells, and low water pressure made you concerned about sewer line damage on your property? If so, then it's important to get your system back under control as quickly as possible. Neglecting this crucial plumbing service could result in long-term exposure to harmful bacteria, as well as expensive restoration costs due to water damage. The professional plumbers at Mr. Rooter Plumbing of Youngstown, Ohio, have the tools and equipment needed to perform your broken sewer line repair accurately and affordably. Have you been putting off this essential service because you're unsure about the repair process? Read below for some helpful details that can ease your mind and prepare you for the next step.
Locate the Damaged Pipe
The first step of fixing a damaged sewer line is to find out where the problem is. The only way to do this effectively without digging trenches all over your lawn is to use advanced plumbing equipment with high-definition cameras. A camera inspection will pinpoint the exact location of any leaks or root infiltration, so theres no guesswork involved in the repair process.
Assess the Condition of the Pipe
Next, the plumbers in Howland Corners will evaluate the extent of the damage. We will work one-on-one with the property owner to determine which services will provide the most effective path forward. Will you need root removal or hydro jetting services to clear away blockages? Are there only a handful of minor leaks? If so, then the problem can likely be fixed with a trenchless pipe repair. This process involves the use of a fusible liner that will seal small leaks and reinforce your sewer lines existing walls. On the other hand, if the system is close to collapsing due to extreme root growth, corrosion, or other serious issues, then a total pipe replacement may be called for. All of these issues will be addressed and discussed in order to create a customized solution unique to the circumstances.
Remove Clogs and Debris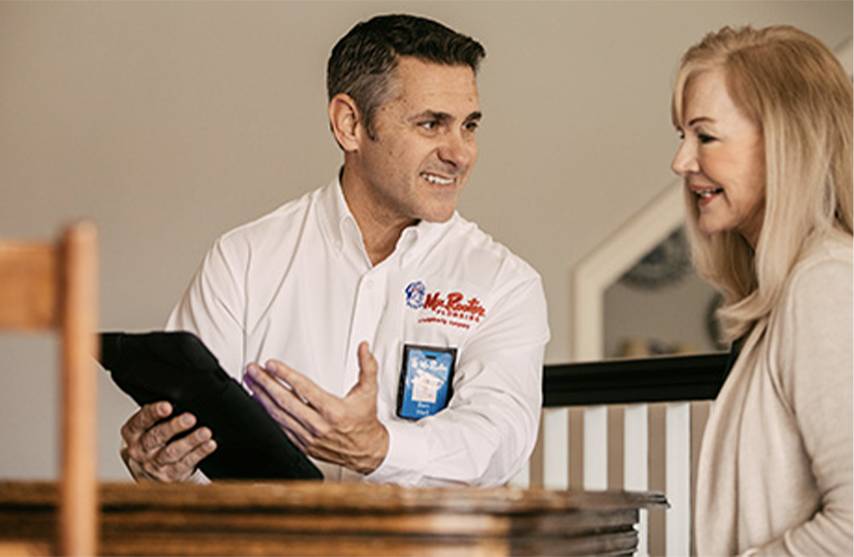 If your wastewater backups and slow draining sinks were simply the symptoms of a severe clog, then the pipes may not require repair or replacement. In many situations, a hydro-jetting service is all that's required to restore the previous condition of your plumbing system. However, those who do need a trenchless pipe repair or replacement will also benefit from hydro jetting services or root removal before proceeding with further actions.
Repairing vs. Replacing Sewer Lines
Do You Need a Broken Sewer Line Repair? Call Our Plumbers and Get Help Today
Are you worried that your sewer line problems are caused by hidden damage? Avoid health hazards and property damage by being proactive about finding a solution. The plumbers at Mr. Rooter Plumbing of Youngstown, OH, are ready to come to the rescue right away. Our experienced specialists are always available to lend a hand to local homeowners and businesses. Contact our office for more information or to schedule an appointment for your pipe inspection or broken sewer line repair in Youngstown, Ohio, or a nearby community.