March 14,2023
What to Do When Your Pipes Freeze
Cold weather can cause significant damage to your pipes, especially if there's frozen water inside your plumbing system. When temperatures drop, your lines expand and pressurize, preventing water flow which ultimately causes leaks and pipe burst emergencies. The last thing you want is to come home to a flooded basement and deal with the subsequent water damage. Hence. Hiring a professional plumber to carry out routine inspections and pipe repair services ensures you maintain an efficient system throughout the year. With that in mind, Mr. Rooter Plumbing of Youngstown recommends addressing frozen pipes before the damage becomes more pronounced.
Pipe Burst Emergencies
As mentioned, frozen plumbing lines expand and burst, wreaking havoc on your premises. Homeowners need to act fast and prevent further deterioration. Shut off power in the affected area and the major water supply, so water doesn't seep into your walls and electrical system. Once you've taken these precautionary measures, call a professional plumber than soon as possible to assess the severity of the damage and recommend long-term solutions. You can also try to remove the excess water in the affected areas to minimize the risk of mold and mildew growth. If the damage is severe, you may need additional help to remediate walls, flooring, ceiling, and other damaged surfaces.
How to Unfreeze Pipes
Can you tell if a pipe is frozen? If not, turn on the kitchen or bathroom faucet to see if a trickle or a few drops of water come out. These are common signs the water in your lines is frozen and that you need professional pipe repair. Although you don't have the expertise to handle frozen pipes, these steps can help you thaw your lines and prevent bursts.
Turn on the Faucet
Keep your faucets running. Allowing the faucet to drip prevents the water from freezing by ensuring a continuous flow. If your faucets are closed throughout, the ice blockage causes pressure to build. Regularly turn on the faucets in your home to allow water flow and prevent pipe bursts from occurring.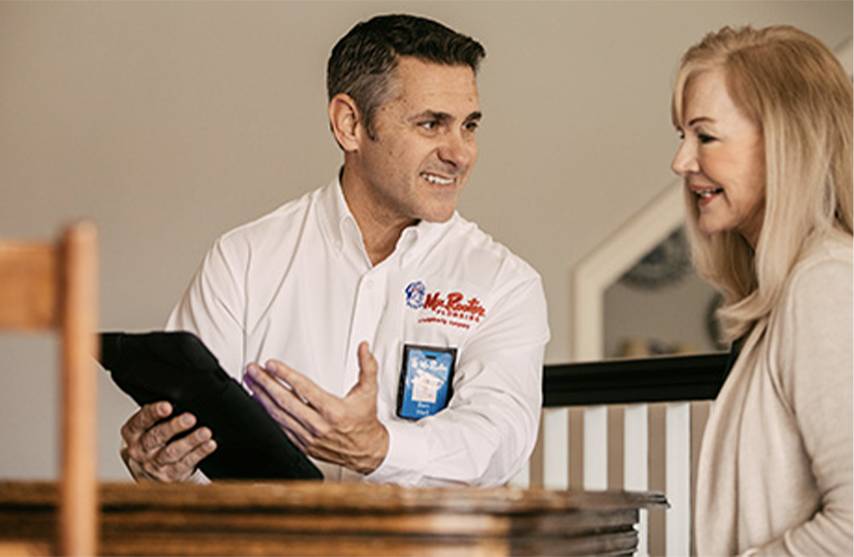 Apply Heat to Frozen Areas
While your furnace can warm living spaces, the heat may only reach some areas. Check vulnerable areas and wrap exposed pipes with thermostatically controlled heat tape. If this is impossible, use external heat sources like a space heater or hair dryer. Avoid a propane torch, which can damage the pipe and present a fire hazard. Apply heat to the coldest sections, or hire a qualified plumber to handle the heavy lifting.
Conduct Routine Inspections
Once you are sure the pipes are unfrozen, conduct routine inspections to prevent such cases in the future. A single frozen pipe means other pipes may also be affected, compromising the efficiency of your plumbing system. We recommend working with a reputable pipe repair service to ensure minor signs of deterioration are addressed before the entire system shuts down.
Contact us at Mr. Rooter Plumbing of Youngstown to ensure your home is protected from the unexpected. Schedule a consultation today and restore your plumbing to optimal performance. We offer a range of pipe repair and maintenance services without breaking the bank.