February 16,2023
Why is it Important to Test Your Drinking Water?
Water is life. Whether you are drinking, irrigating, cooking, or cleaning, we rely on water for almost all aspects of our personal and professional life. With that in mind, it is essential to test the water flowing into your home regularly. While there may not be a cause for concern, it is a necessary preventive measure.
Mr. Rooter Plumbing of Youngstown can help you collect samples from various building fixtures and send them to a reputable lab for analysis. The last thing you want is to deal with frequent health complications when the solution is to hire a qualified plumber for regular maintenance. If you aren't convinced about routine water tests, here are reasons to reconsider.
Safe Water Supply
While tap water appears clean, it may contain bacteria and other contaminants that risk severe health concerns. In addition, viruses found in water are known to cause gastrointestinal, reproductive, and neurological issues. The situation is dire if children consume the water, compromising their well-being. You can guarantee water safety through annual tests and routine maintenance inspections by a trusted plumbing service. If disease-causing microorganisms are present, we will recommend a long-term solution to keep your household safe and healthy.
Protect Home Appliances and Fixtures
Recent studies show 80% of homes in the United States receive hard water. This means the mineral content is extremely high, reducing efficiency and durability. A water test can determine the concentration of magnesium and calcium, which often cause hardness and force appliances to work harder than usual. A professional plumber can recommend solutions to reduce concentration levels if your water is hard. We check the components in contact with water for signs of deterioration and take measures to optimize performance and lifespan.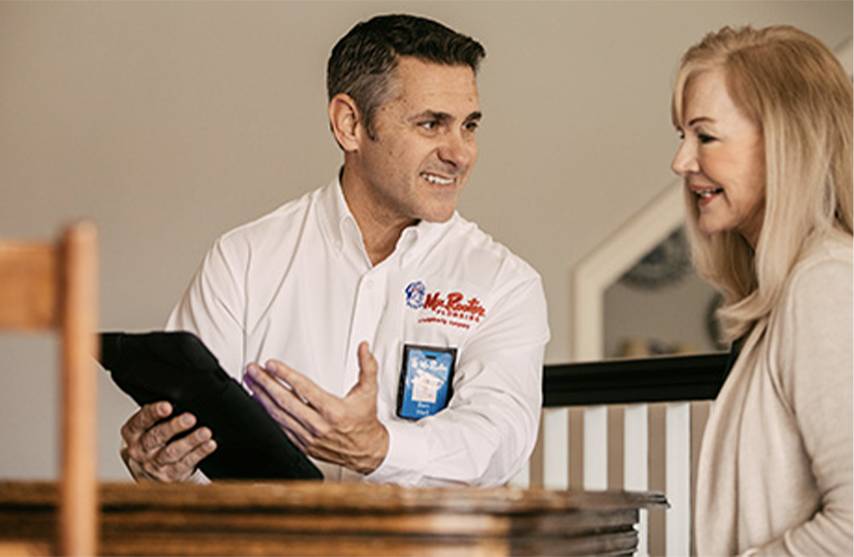 Effectiveness of Your Filtration System
One of the most effective ways to deal with hard water is by installing a filtration system. However, these mechanisms are prone to damage and require regular inspections to ensure they are in tip-top shape. After installing a filtration system, the improvement in water quality is irrefutable. Over time, the quality may decline because of wear, putting your loved ones or employees at risk. Routine water tests can help detect the slightest increase in minerals or contaminants, allowing us to adjust or replace your water filter.
Old Pipes
If your home was built before the '70s, there's a high chance you have old pipes contaminating your water supply with toxic heavy metals. These metals include lead, arsenic, chromium, or mercury, and can lead to kidney and heart problems, among other fatal complications. Even if your plumbing system is functioning as expected, a test can pinpoint the metal in your water, allowing the plumbing service to take an effective cause of action toward rectifying the issue.
Routine water tests are not common for many property owners but are critical for guaranteeing safety and complying with local codes. Contact us at Mr. Rooter Plumbing of Youngstown and learn more about regular water tests. Schedule an appointment with the leading plumbing service and enjoy safe drinking water.