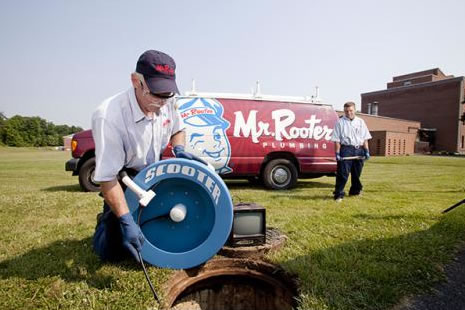 May 03,2019
Why Sewer Water is Backing Up into Your Bathtub
Do you cringe every time you turn on your dishwasher or do a load of laundry? Does foul smelling water pour into your bathtub every time you use these kinds of appliances? There's no reason to suffer any longer. At Mr. Rooter Plumbing of Youngstown, we help local home and business owners find effective and affordable solutions to their plumbing issues. Sewer backups aren't fun to deal with, and cleaning up such a mess again and again is frustrating and potentially dangerous. Are you wondering why sewage water is coming into your tub? Here is some more information on why this common problem occurs, and what you can do to fix it.
Why Is Water from Your Sewer Line Coming into Your Bathtub or Shower Stall?
Most of the time, dirty water spilling into your tub or shower stall is a sign of sewer line trouble. In most cases, it indicates a large clog deep inside your system. These blockages can be caused by a lot of different issues, including hardened grease clogs, a large object that was flushed down the toilet or even extensive root growth. When you're washing a load of dishes or cleaning clothes in your washing machine, a lot of grey water rushes into your sewer line at one time. The accumulation of debris inside your pipe is so massive, that the water can't get through fast enough, causing it to rise up through the drains and into your tubs, showers and sinks.
The Dangers of Sewage Exposure
Unfortunately, sewer line backups aren't a plumbing problem that can be ignored. Continued exposure to waste water can become a very dangerous issue, creating conditions that encourage the proliferation of illnesses causing bacteria and viruses. If you're dealing with this problem, it's vital that you get help from a professional as soon as possible, otherwise you might risk infecting yourself or a loved one with E. coli, Giardia Lamblia or Salmonella.
How to Fix the Issue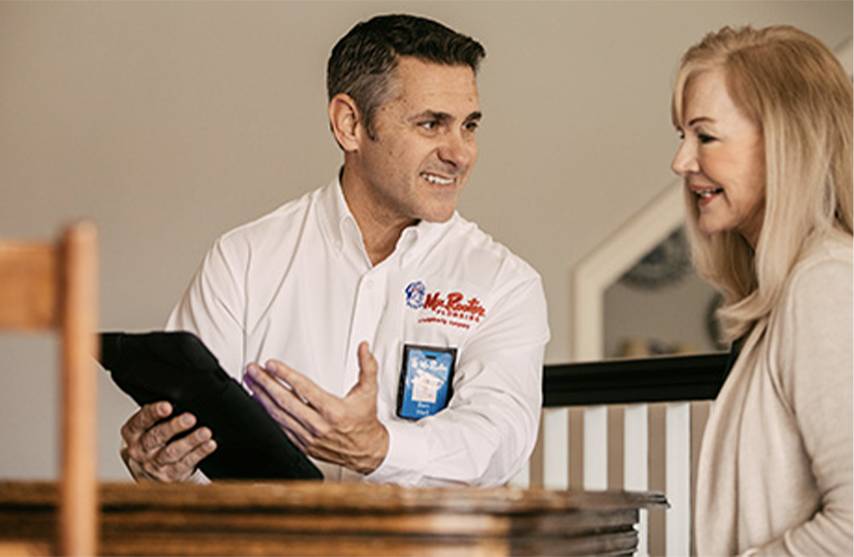 Thankfully, the solution is normally very straight forward. Removing the blockage should return your plumbing system to it's normal state instantly. In most circumstances, a professional clog removal will do the trick. There are some occasions when large roots have grown through a pipe. If that's the case, you may need to cut the roots and replace the affected section of pipe.
Need Help with Your Sewer Line? Call Mr. Rooter Plumbing of Youngstown
Do you need reliable sewer line repair? Then call the experts at Mr. Rooter Plumbing of Youngstown and get the help you need today. Our certified, licensed and insured plumbers offer a wide range of commercial and residential services including clog removal, drain cleaning, hydro jetting, pipe lining installation, pipe repair and more. Do you live in Youngstown, Boardman, Hermitage, Poland, Howland Corners, East Liverpool, Girard, Austintown, Ellwood City, New Castle, Niles, Champion, Warren, Struthers or Cortland, Ohio? Then contact our office to learn more about the services available in your area or to schedule an appointment with an experienced plumber near you.